The Castle Hotel
The Castle Hotel is the perfect location for all your conference and business needs.
It offers a tranquil, but convenient location to meet. In additional to two purpose built-function rooms the Castle Hotel boasts an excellent Restaurant, ample parking and a dedicated Conference team to ensure that your function is 'perfection in motion'.
Conference Rooms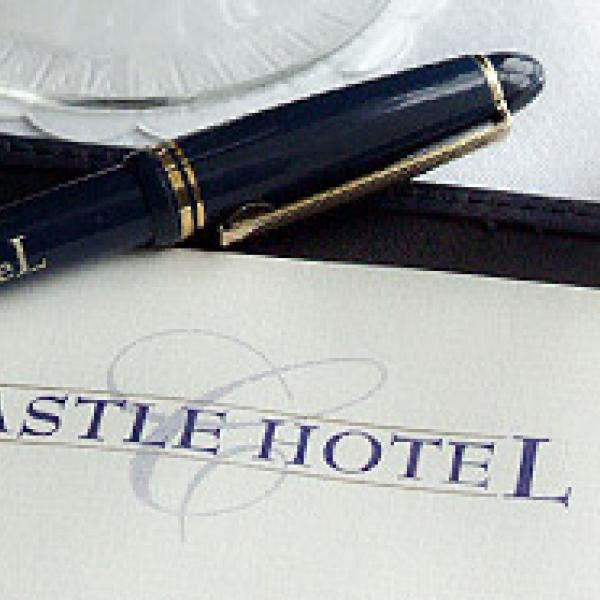 The Sitting Room
Located on the ground floor, the Sitting Room is an elegant and versatile private dining room.

French doors open onto the Hotel's front lawn giving this mellow wood panelled room a warm ambience, making it a popular venue for both conferences and private functions alike. It's versatility lends itself perfectly to a multitude of purposes…every time!

Ideal for private board meetings and intimate dinner parties, the Sitting Room also provides for an excellent exhibition area or lively reception room.

Conveniently located close to both the bar, dining and toilet areas, it also offers it's guests ample parking.

Max Capacity: 35
Set up styles: Theatre,Boardroom
The Sandston Room
The Sandston room is located on the first floor and boasts breathtaking views over the surrounding countryside. Being the larger of the two conference rooms, it is better suited to slightly bigger groups of approximately 20 delegates or more.

Like it's smaller counterpart, it lends itself effortlessly to a multitude of purposes. It is a light and sunny room that has French shutters enabling the room to be transformed into night for presentation purposes.
Min Capacity: 20
Max Capacity: 70
Set up styles: Theatre,Boardroom,Reception