The Aberdeen Ambassador Programme helps business leaders, academics and researchers bring valuable business events to Aberdeen.
A collaboration of partners from across the city, including Aberdeen Convention Bureau, venues, universities and the tourism network, are working together to help build and increase the programme of conferences and business events coming to the city, to deliver greater economic benefit and build Aberdeen's global reputation. The group works hand in hand to support individuals and ambassadors across Aberdeen who want to host an international event at home, showcasing their area o expertise and bringing a spotlight on their work.
You bring your expertise, technical knowledge, contacts and conference programme ideas, and we bring our highly experienced bidding and delivery teams. Together, we can create engaging proposals to successfully bid for and stage inspiring and memorable major business events and conferences. 
Elevate your profile
Being an ambassador raises the profile of your work amongst your peers around the world within your field and recognition to your organisation.
Engage your industry peers
Being an ambassador connects you to a wider network of other professionals and conference organisers in your field and beyond.
Extend the reach of your research
An Ambassador will influence the theme of the conference based on their knowledge and research interests. It also allows you to showcase your research.
Enrich your city with a conference
Your legacy in bringing a conference to Aberdeen goes beyond the event. There is a great economic impact of having a conference here.
Are you considering bringing a conference to Aberdeen? Get in touch
At a Glance
What We Do
We're keen to engage and recruit academics, professionals, researchers and business leaders to help us identify future event opportunities and create successful bids to bring new conferences to Aberdeen. The Aberdeen Ambassador Network exists to help support people like you who might be interested in bringing a major event to our city, helping to put Aberdeen in the international spotlight.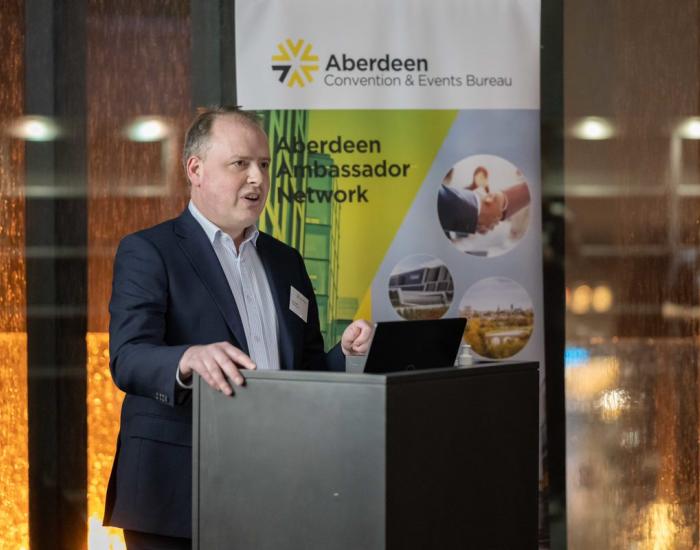 Why Join?
Being involved in bidding raises the profile of your work and specialist expertise amongst your peers around the world within your field and enhances the reputation of your organisation. It enables you to forge links with academic and industry peers internationally and provides recognition for your role as a leader in your field of expertise. It connects you to a wider network of other professionals and conference organisers in your area of expertise and beyond. It also helps highlight new research and developments.
Who We Are
The Aberdeen Ambassador Network is a collaboration of active local professionals, academics, business leaders and local individuals who want to bring a national, international event or association conference to Aberdeen. Working in partnership with the University of Aberdeen, Robert Gordon University, James Hutton Institute and venues.
Ambassador Spotlight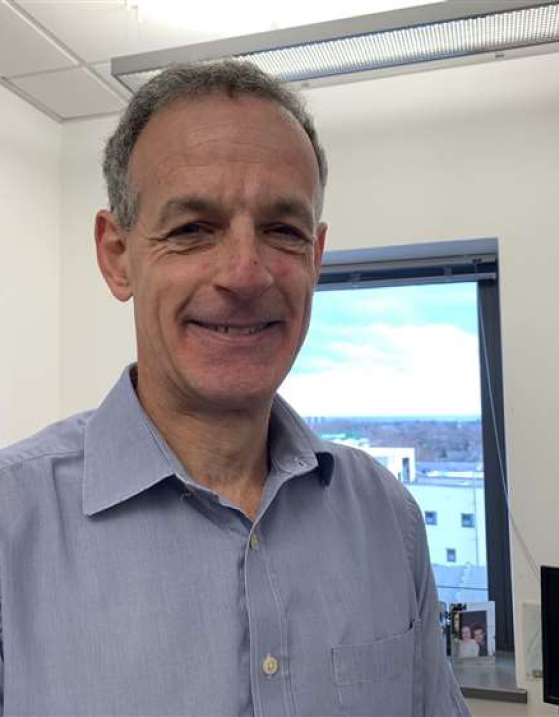 Dr Steve Turner
NHS Grampian
Please specify your job title.
Consultant paediatrician (children's doctor).
Tell us about yourself and your area of work/research?
My job involves "usual hospital doctor jobs" such as ward rounds, clinics and on call. I also do research into asthma and also into improving the child's "journey" through the NHS when they are poorly. Additionally I do a bit of teaching and help run a few Scottish and UK committees.
Why did you choose to come to Aberdeen OR What makes Aberdeen a great place to visit, live and work?
We have been in Aberdeen for almost 20 years. We have lived in a number of different places in a number of countries. Nowhere is perfect. But Aberdeen is the closest to perfect we have found. Just big enough to have everything on hand. Just small enough to be a hop and a skip to the beach or open countryside.
Why do you think Aberdeen is a great conference and event destination? Especially for your field of work/research.
Being next to the airport and all the new hotels, the new TECA is an easy venue for events.
Fun question - can you tell us something about you that is unique and different?
I support Accrington Stanley Football Club, and know a surprising number of folk who have a soft spot for "The Stanley".