Malmaison Hotel Aberdeen
When it comes to stand-out, flexible meeting and event space in Aberdeen, Malmaison is one slick, super charged serious player.
With an expert team, whizzy wi-fi, top technical gadgets and catering that you can't wait to get stuck into, these all-size inspiring spaces take your business banter to another level. Enquire now to book a meeting room at Malmaison Aberdeen.
Conference Rooms
Rubislaw
The largest of our meeting and event spaces, this room offers capacities for up to 50 guests for a drinks reception. Ideal for any occassion, from boardroom conferences, casual buffets to cocktail receptions, this event space will impress.
Length 7.9 m x Width 4.2 m x Height 2.5 m
Min Capacity: 13
Max Capacity: 20
Set up styles: Theatre,Boardroom,Banquet,Reception,Cabaret
Chef's table
A unique room set against the backdrop of the brasserie, featuring a window into the world of our chefs at work in the kitchen. Debate your company's next big move at the Chef's table.
Length 3m x Width 4.5m x Height 2.5 m
Min Capacity: 4
Max Capacity: 8
Set up styles: Boardroom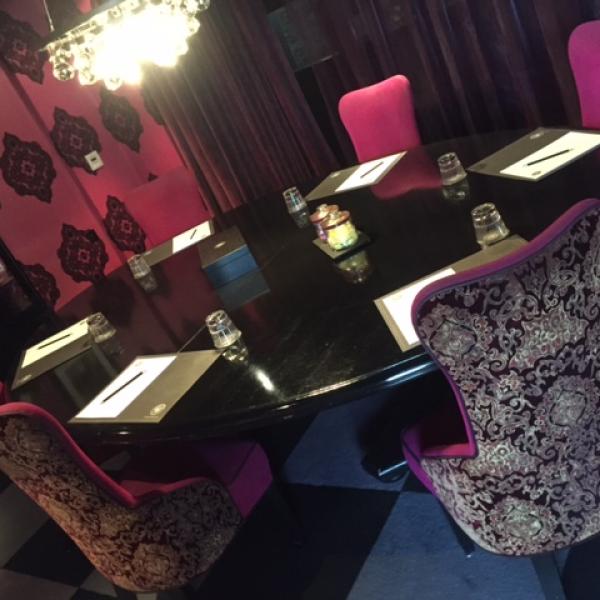 the Hauf
Designed in a unique boudoir style, the Hauf is a warm and cosy room, which can seat up to 12 guests comfortably for events or for private dining.
Length 8.5m x Width 4.5m x Height 2.5 m
Min Capacity: 6
Max Capacity: 10
Set up styles: Boardroom